A healthy diet with a properly balanced nutrition value is what our body needs in order to stay healthy. But, if you are a fish lover, then at least half of your health concerns are naturally taken care of without worrying about supplements. This is one of the main reasons why even the American Heart Association recommends people to eat fatty fish twice a week or fish oils supplement for a healthy heart, but why?
Fish oils taken in any form like fish oil vitamins, fish oil capsules, fish oil supplement are good for health and can do wonders to our body. Fatty fishes have high level of omega-3 fatty acids, which are not produced by our body. Research has proven that, fatty fishes have many health benefits, but essentially it is healthier for your heart.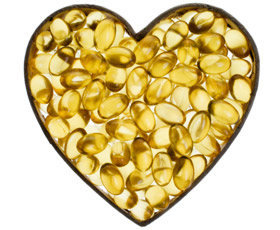 Image Source: www.sundownnaturals.com
Heart Benefits of Fish Oil
Fish oil lowers triglycerides, they are the fats which are responsible for high level of Cholesterol.
It reduces the risk of strokes for people who suffer from heart diseases.
Fish oils also helps to prevent heart disease
It slows down the hardening of arteries or atherosclerosis, also known as atherosclerotic plaques.
Also helps in reducing the  blood pressure
The Other Fish Oil Benefits:
Fish oil supplements or Fatty fish reduces the inflammation. "Most of its benefits come from the anti-inflammatory properties of Omega-3 fatty acids", says Stella Metsovas, a clinical nutritionist at Laguna Beach, Ca., The fish oil prevents inflammatory health conditions like osteoporosis, rheumatoid arthritis, and ulcerative colitis.
"Inflammatory conditions like rheumatoid arthritis and osteoporosis are especially fascinating to me because current [treatment] methods [for example, calcium supplementation] are not as promising as once expected," says Metsovas.
What Else Can Fish Oils Do?
Necessarily earlier fish oil pills, fish oils, fish or its supplements were known for the brain food but the recent study has shown that fish and omega-3 present in it can actually help in:
Eye-brain development in Infants
Attention deficit hyperactivity disorder (ADHD)
Depression
Alzheimer's disease
Schizophrenia
Further studies are investigating the relation of fish oil to weight loss. How fish oil can prevent the weight loss that is caused by cancer drugs, lower the rejection rate of kidney and heart transplants and reduces the growth of colon cancer cells. One can also assist themselves with fish oil to cure age related macular degeneration, glaucoma and dry eyes. Apart from these, there are many more benefits of fish oil pills on our health.
Fish Oil Vitamins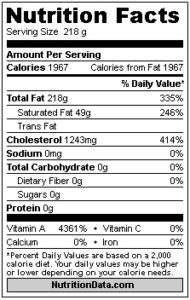 Choosing From Fish, Fish Oil and Supplements?
You can take supplements which have omega-3 or can eat the fatty fish. And for those who do not wish to take any of these, eating linseed and flaxseed, canola, soybean and olive, which have omega-3 fatty acids is recommended. "Although I might get some flak from vegetarians and vegans, the best sources of omega-3s are animal-based," says Metsovas. Like every nutritionist, she recommends to eat fish than the supplements if that is not possible, Metsovas advises to take rich quality fish oils which have rich sources of Omega-3 in each of its softgels or capsule.
Just one thing that you need to be aware of while enjoying your bite of favorite fish is its Mercury level! Larger the fish, higher the level of Mercury and certain other contaminants present. Thus, it's better to choose fishes which are smaller in size.
References
https://nccih.nih.gov/health/omega3/introduction.htm
http://www.abc.net.au/radionational/programs/healthreport/fish-oil/4694452
http://health.harvard.edu/blog/fish-oil-friend-or-foe-201307126467