42 Weeks Pregnant
If you are wondering how many weeks pregnant am I? this week the wait shall be over! You are 42 weeks pregnant, in the last and final week of your pregnancy and the pregnancy calculator is marked red this week with 0 weeks left. It is normal for you and the baby to get a little more than normal attention this week as everyone is anxiously waiting for the little one to make his appearance. This week the baby is as big as a pumpkin, easy to imagine the size if Halloween is near. The length will be somewhere above 50 cm and the weight can be anything over 3.5 kg, depending on the overall weight trend in these nine months.
How Your Baby is Growing This Week?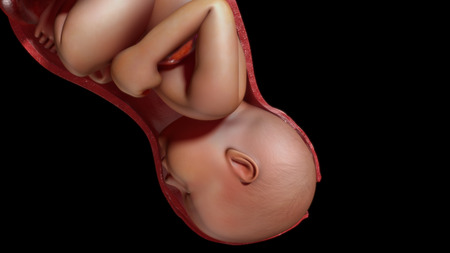 Your baby is fully formed and all his organs and systems are functioning normally. At 42 weeks pregnant, your baby's lungs are mature and he can now survive independently without any assistance or support. The vernix caseosa that is a protective covering on the skin begins to shed off in the last few weeks in anticipation of the nearing due date. Since the baby stayed back longer, the vernix will be totally gone and the skin may be dry and peeling with a wrinkled look. These are all temporary and your little one will have normal skin in the first few weeks after birth.
The nails are well formed and are likely to have grown in these two weeks. You will need to trim them soon after birth to avoid the baby from scratching himself. The soles will have wrinkles over them, this is a sign of a mature baby.
The doctor is likely to check the baby and all his parameters before he allows you to continue into the last week. If there are any symptoms or signs suggesting that the baby is in distress, you will be induced to kick start labor.
Changes in Your Body at 42 Weeks Pregnant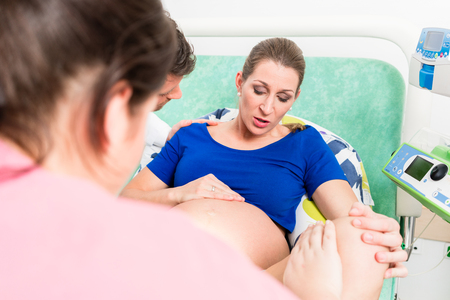 This last week will close the chapter of pregnancy and open a new one – Parenting. Sit back and enjoy this last week. Do not stress or be worried about being post term. Most of the post term pregnancies are just extension of the normal dates due to miscalculation of the last menstrual period or an ovulation that was delayed.
This week, look for signs of labor and rush to the hospital immediately if you notice contractions that are coming in every five minutes and getting stronger each time or lasting for 45 seconds each. The pains can begin in the back as a dull back ache, gradually becoming stronger and coming all the way to the front and going downwards. Pregnant women best describe these pains as bearing down pains like something were pushing down there. Yes! It's your little one telling you that it is time for him to come out.
Your pregnant belly has stretched to its maximum this week and has purplish red stretch marks by now. After you deliver, these marks will gradually get lighter and turn into silvery lines. They will however not completely disappear.
You may have a bowel movement or diarrhea just before you go into labor. This is nature's way of making more room for the baby to come out or you may simply say early signs of pregnancy coming to an end with labor and childbirth.
Week 42 Pregnancy Signs and Symptoms
There are no new pregnancy symptoms this week. The symptoms of pregnancy remain the same as last week. You need to be careful about not over-straining yourself and keep a watch for any signs of labor.
Feeling a pushing sensation in the lower abdomen
Bearing down pains
Round ligament pains
Reduction in number of fetal movements
Oedema of hands and feet
Tiredness
Anxiety about labor
Frequent urination due to increased pressure on the bladder
Increased vaginal discharge
Involuntary urination on coughing or sneezing
Hot flushes
Stretch marks on abdomen, breast and thighs
Strange Dreams
Cramps in legs
Itching of skin over abdomen and breasts
Stretch marks
Leaking of colostrums-yellowish discharge from nipples
Increased pigmentation of skin
Diagnostic Tests and Ultrasound Results in Week 42 of Pregnancy
If you are 42 weeks pregnant and have still not delivered, the doctor may recommend an ultrasound to assess fetal wellbeing. The results will help the doctor to decide whether you can go for a normal delivery or you need a C-section. If all fetal parameters are normal you will be induced by the end of this week if the pains do not start spontaneously.
The antenatal visit will mainly be to check per vaginally for cervical dilatation and effacement. If your cervix has begun dilating then you are headed towards labor and the doctor may advice for induction of labor.
Pregnancy Health Tips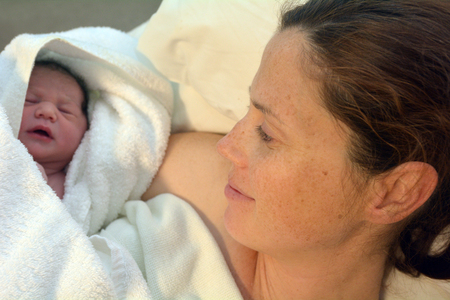 Plan in advance the hospital where you plan to deliver and keep the address handy in case you need to rush in an emergency.
Do not worry about crossing your due date. Most of the post term pregnancies are just a miscalculation of the due date.
Stock in all groceries and house hold supplies this week.
Have your fridge organized and try to stack in some food and freeze some so it can come handy in the first few busy weeks.
Make arrangements for a postpartum doula to help you in the initial weeks, in case you are going to be alone after you take the baby home.
Keep your hospital bag ready.
Ensure the car seat is installed as you will need it within a day or two of going to the hospital.
Eat healthy food and even though your acidity may be better, stick to smaller frequent meals.
Continue your pregnancy exercises like kegel this week also.
At 42 weeks pregnant, relaxing is the last thing you will do. But, try to relax by listening to some soothing music.
In case you are planning for cord blood banking, ensure that the hospital is informed so then can coordinate the collection as soon as you deliver the baby. The cord blood needs to be collected as soon as the placenta is delivered.
Summary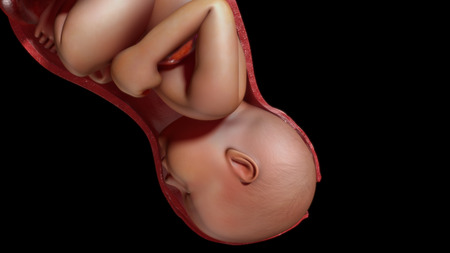 Article Name
42 Weeks Pregnant | Signs, Symptoms, Body Changes & Ultrasound Tests
Description
You are 42 weeks pregnant, in the last and final week of your pregnancy and the pregnancy calculator is marked red this week with 0 weeks left.
Author
Publisher Name
Publisher Logo